Alexis' Freelance Writing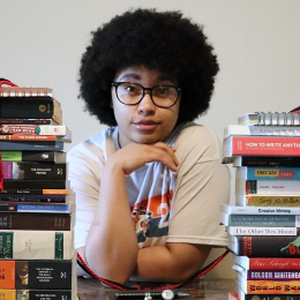 Hi, I'm Alexis Smith
Welcome to my portfolio! I've specialized in creative writing since 2011 & branched into copywriting in 2022. 🔥
My dream is to be hired in game development as a Narrative Designer! ✨
If you like what I write & want to support me, click my Fiverr widget below to order 5-star, budget-friendly services. 🌻

"A Reliable Writer in Your Back Pocket"
I'm 100% pleased with my resume, cover letter, & LinkedIn profile - no revisions were needed after the first draft. The service was provided as advertised, & Alexis did additional research to understand & execute what I expected for my resume. I absolutely enjoyed working with her & would use her service again and recommend her to my friends, family, & colleagues.
Alexis does absolutely amazing work when she helped me with editing my novel as well as very professional. She is very thorough with her work & helped me further improve with my own writing with her suggestions with character development, grammar errors, etc. I will be coming back for her assistance again in the future.

I had an association presentation with little time to spend preparing. Within four days, Alexis listened to the needs & details for the presentation & beautifully organized a set of slides I was able to present.
Alexis does great work & continues to flourish as a competent professional. She agreed to work with Career Services to provide a workshop for students on writing personal statements. Her presentation was detailed & really demonstrated the key components needed to create a great personal statement.